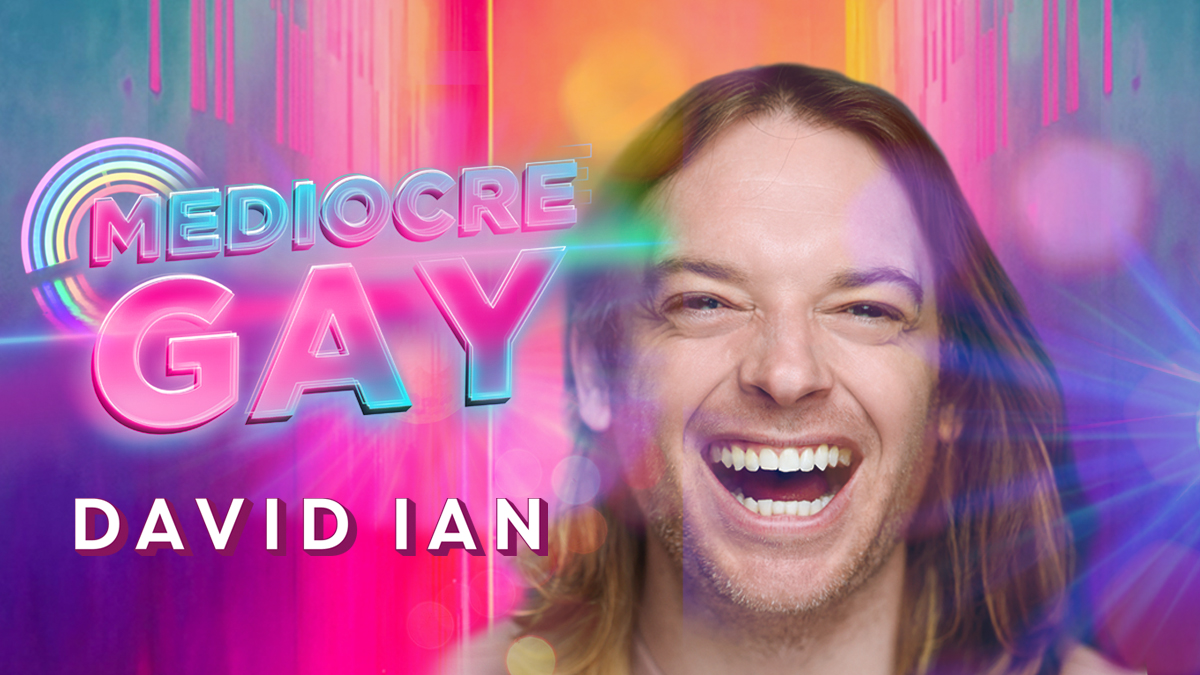 After a sell out run at The Camden Fringe 2022 the show is now being taken to Fringes and festivals all over the country.
When you grow up gay in a small town in nineties-Kent, it is easy to think that your sexuality is the reason you don't fit in. You dream of what life will be like when you grow up, run away to the big city and find your people. You will finally know what it's like to be normal. Hell, maybe you'll even be popular.
But what happens when you make that journey – literally and metaphorically – and, shock horror, find that you still don't fit in? Maybe your sexuality wasn't the reason you felt left out at all? What then?
In his debut solo show, stand-up comedian, David Ian explores the expectations of being a gay man and how he struggles to meet them, the disappointment of never quite knowing where the party is and if you will ever truly belong. How can you be both too gay and not gay enough at the same time?
Expect witty one-liners and intelligent jokes woven into heartwarming storytelling in this 60 minute romp through one gay man's journey to be the best little boy in the world that will make you laugh, think and reflect on your own sense of belonging.
Brighton, Brighton Fringe
The Caxton Arms, 36 north Gardens, Brighton
23rd May
Edinburgh Fringe 2023
Details to follow
3rd-27th August
Mediocre Gay – The Podcast
Writing, creating and promoting the show, Mediocre Gay I soon realised that the subject of being mediocre not only interested me but almost everyone I spoke to.  So after it's initial run at The Camden Fringe in 2022 I decided to create a podcast series which would explore the subject in much more detail.  So each week, Kate Dale & I, interview a new guest about what things they love but everyone else thinks are mediocre.  The conversations are interesting and surprisingly deep!  Have a listen now!
All press for the show is being handled by Mel at Impressive PR:
mel@impressivepr.com
For booking enquiries please email:
Or fill in the form below.